10mm Lion Paw SHELL BEADS Natural Purple Orange Rondelles making jewelry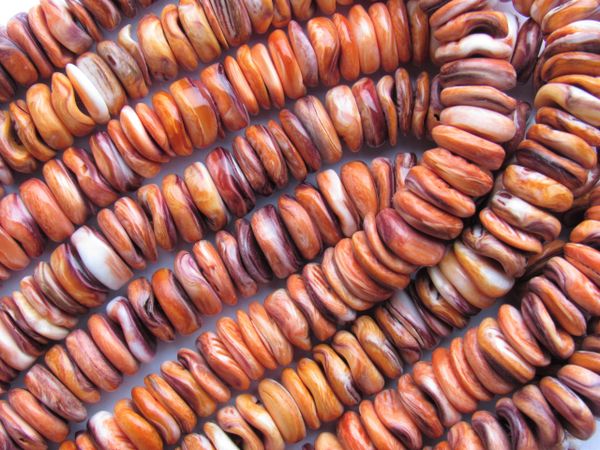 10mm Lion Paw SHELL BEADS Natural Purple Orange Rondelles making jewelry
These are Genuine Lion Paw shell beads.  Each rondelle or disk shape bead measures 10mm.  A 16 inch strand consists of approximately 128 beads.  These are natural brilliant orange and purple color.
Available in 1/2 or full strand length.
Lion's paw shells are bivalve scallop shells.  They are found down to a depth of 100 feet on the bottom of the ocean, along the Atlantic coast of South America, south to Argentina.