12mm Round CABS Undrilled frosted GLASS CABACHONS BOLD colors Undrilled bead supply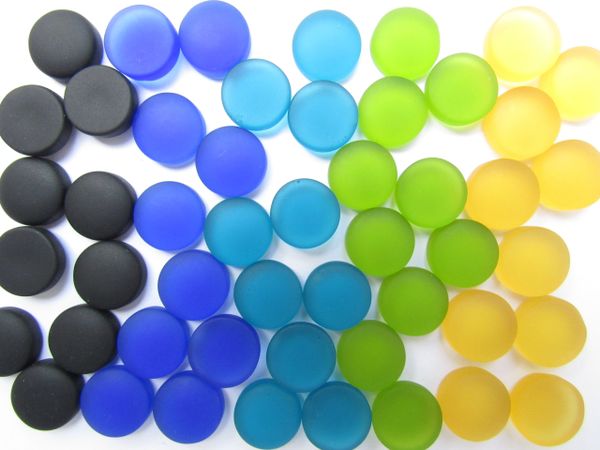 12mm Round CABS Undrilled frosted GLASS CABACHONS BOLD colors Undrilled bead supply
These cultured sea glass cabachons includes the following colors:   Opaque Black, Royal Blue, Teal, Olive green, Desert Gold yellow
Each measures 12mm round.  These have a flat back and are slightly rounded or pillow shape on the top side.  They are undrilled, have no hole,  frosted or matte finish glass.   
Available 20, 30, 40 or 75 pieces.
They are made with recycled glass and put through a man-made process that simulates the effect of many years of erosion by Mother Nature and the Sea.