2 hole Sea Glass PENDANTS 1" Saffron Yellow Freeform double hole Connectors making jewelry designer bead supply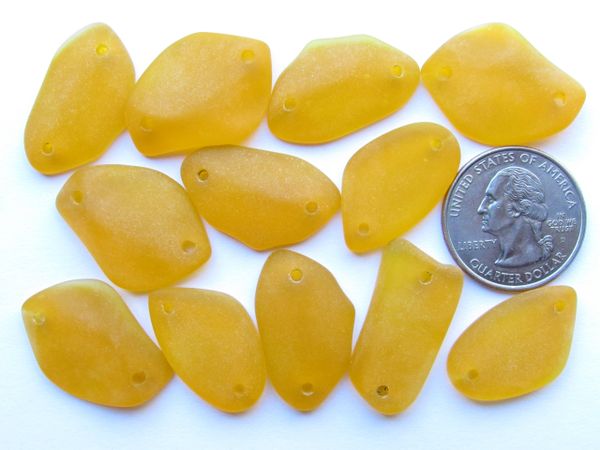 2 hole Sea Glass PENDANTS 1" Saffron Yellow Freeform double hole Connectors making jewelry designer bead supply
These sea glass connector or pendants are Saffron yellow.  Each measures approximately 1 inch, size varies slightly.  They have 2 holes, one at each end.
Available 6, 12, 18 or 24 pendants.

 
They are made with recycled glass and put through a man-made process that simulates the effect of many years of erosion by Mother Nature and the Sea.