3 pc sets Cultured Sea GLASS PENDANTS Blue Aqua Teal 3 Sets necklace earrings for making jewelry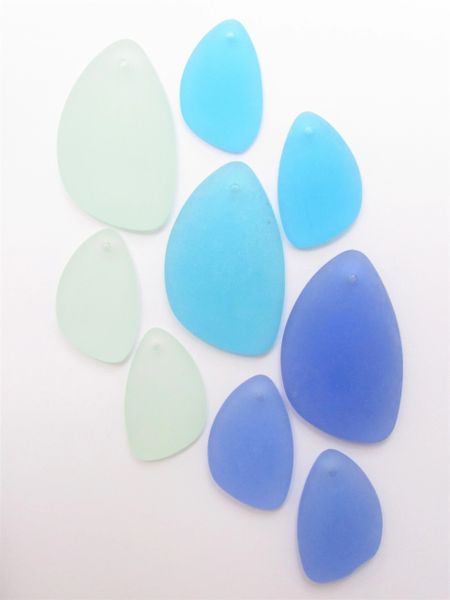 3 pc sets Cultured Sea GLASS PENDANTS Blue Aqua Teal 3 Sets necklace earrings for making jewelry
These cultured sea glass pendant sets are available in the following colors:     
Light Blues  -  Light Aqua Coke bottle, Turquoise, Light Sapphire
Dark Blues  -   Light Sapphire, Teal and Royal blue
Holiday  -   Opaque Black, Crystal Clear, Desert Gold
Each set includes one pair of right and left pendants that measure 25x17mm and one larger pendant that measures 36x24mm.  
Each set includes 3 pieces, one larger for necklace pendant and smaller for earrings.
Includes 3 sets.
These are made with recycled glass and put through a man-made process that simulates the effect of many years of erosion by Mother Nature and the Sea.