6mm Wampum BEADS Natural Purple Shell Heishe 16" Strand Genuine Quahog USA Hard to Find making jewelry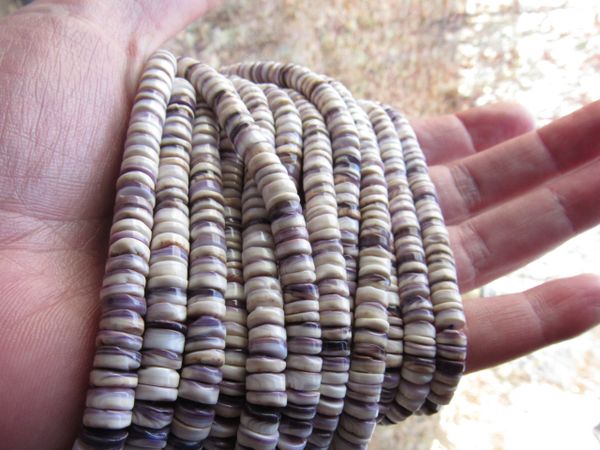 6mm Wampum BEADS Natural Purple Shell Heishe 16" Strand Genuine Quahog USA Hard to Find making jewelry
These are Natural Wampum or Quahog Shell beads, also known as Mercendaria.  Each bead measures 6mm and is drilled with a 1mm hole.


Includes one 16 inch strand.
The origin of the shell is United States, USA.  It is their predominant purple growth rings that make them so stunning.
Also if there is anything you had in mind and dont see it, please let me know. If I have it, I am happy to put it together for you.
All beads and pendants:                https://beadsandpendants.com/