8mm Wampum BEADS Natural Purple Shell Rondelles Genuine Quahog USA rare bead supplies for making jewelry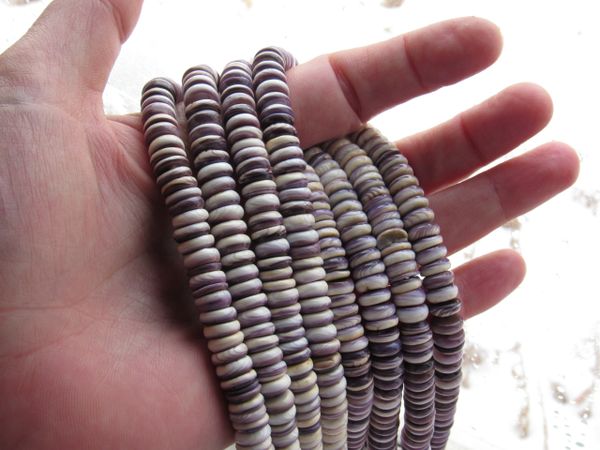 8mm Wampum BEADS Natural Purple Shell Rondelles Genuine Quahog USA rare bead supplies for making jewelry
These are Natural Wampum or Quahog Shell beads.  Also known as Mercendaria.  Each bead measures 8mm rondelle.   A 16 inch strand consists of approximately 126 beads.
The origin of the shell is United States, USA.  It is their purple growth rings that make them so stunning.
Available 1/2 strand or 16" length.