8x5mm Octagon Barrel BEADS Lapis Lazuli Natural Blue unique bead supply making jewelry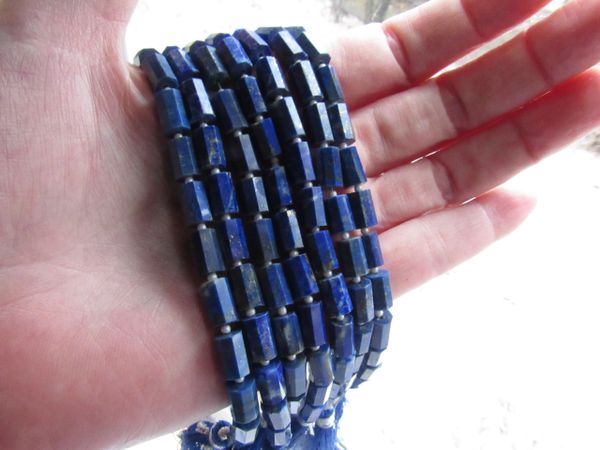 8x5mm Octagon Barrel BEADS Lapis Lazuli Natural Blue unique bead supply making jewelry
These beads are quality A Grade Lapis Lazuli gemstone.  They are natural blue gemstone with inclusions of golden Pyrite and Calcite.  They are not dyed.  Each octagon sides barrel or column shape bead measures 8x5mm and has a 1mm hole. 
A 7.5 inch strand consists of 18 beads. 
Includes one strand.