Abalone EARRINGS 2" Dangle Iridescent Pearl Handmade Sterling Silver jewelry with Earwires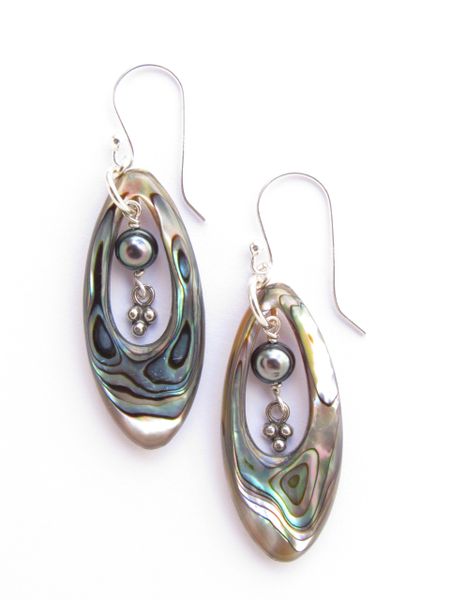 Abalone EARRINGS 2" Dangle Iridescent Pearl Handmade Sterling Silver jewelry with Earwires
These earrings are made with beautiful polished multicolor Abalone shell and Cultured Pearl.  Each handmade earrings is 2 inch in length.  All Sterling Silver is used.
More earrings:
https://beadsandpendants.com/products/sea-glass-pearl-earrings-1-12-handmade-sterling-silver-clear-transparent-donut-ring-white-pearls-earwires-elegant-jewelry

Also if there is anything you had in mind and dont see it, please let me know. If I have it, I am happy to put it together for you.