Assorted Cultured Sea Glass PENDANTS 18mm Concave Coin 24 pcs Top Drilled bead supply for making jewelry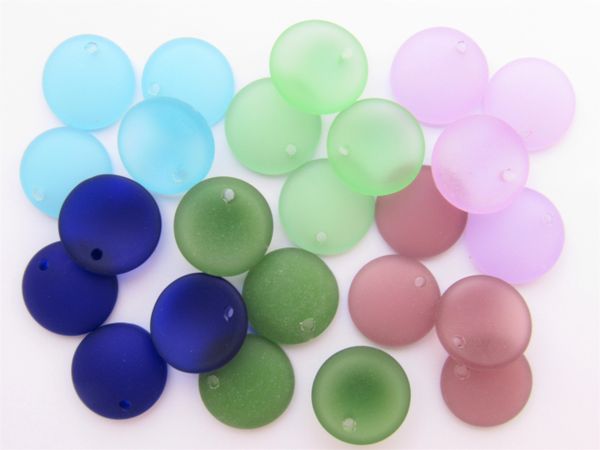 Assorted Cultured Sea Glass PENDANTS 18mm Concave Coin 24 pcs Top Drilled bead supply for making jewelry
These assorted cultured sea glass pendants includes 2 of each color:    Peridot light green, Shamrock dark green, Turquoise Bay, Royal Blue, Periwinkle and Medium Amethyst

Each concave coin pendant measures 18mm and is top drilled.  They are frosted or matte finish glass.

Includes 12 pair or 24 pendants.

They are made with recycled glass and put through a man-made process that simulates the effect of many years of erosion by Mother Nature and the Sea.