Bead Supplies Cultured Freshwater PEARLS 8-9 by 10-11mm for making large hole jewelry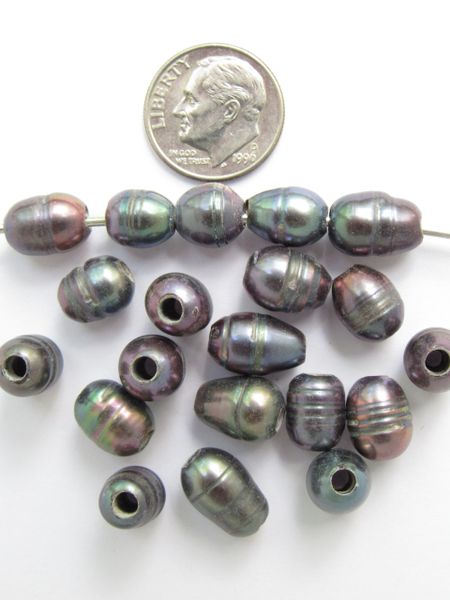 Bead Supplies Cultured Freshwater PEARLS 8-9 by 10-11mm for making large hole jewelry
These beads are Cultured Freshwater Pearls.  They are multicolor with peacock and purple iridescent luster.  Each pearl bead measures approximately 9-7 x 10-11mm and has a 3mm hole or some smaller down to 2.5mm, non bigger that 3mm.
Available by 10 bead or 100 bead quanity.  If you would like another quanity please let us know.
More pearls:
Also if there is anything you had in mind and dont see it, please let me know. If I have it, I am happy to put it together for you.
View all beads and pendants:            https://beadsandpendants.com