Bead Supplies Cultured Sea Glass Teardrop BEADS 18x6mm Assorted Blue Opaque 6 strand lot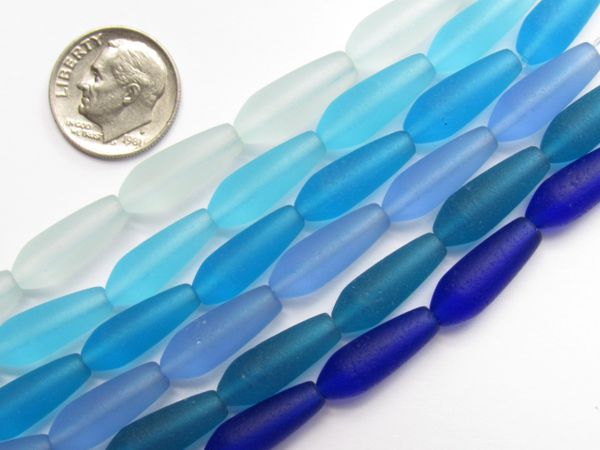 Bead Supplies Cultured Sea Glass Teardrop BEADS 18x6mm Assorted Blue Opaque 6 strand lot
These assorted sea glass beads includes the following colors:        
Blues -  Light Aqua, Turquoise Bay, Pacific Blue, Light Sapphire, Teal and Royal Blue
Opaques -  Opaque Pale Seafoam, Opaque Blue Opal and Opaque Seafoam Green
Each bead measures 18x6mm length drilled teardrop.   A 4 inch strand consists of 6 beads.  Includes 6 strands.

They are made with recycled glass and put through a man-made process that simulates the effect of many years of erosion by Mother Nature and the Sea.