Bead Supplies Natural LAPIS Lazuli BEADS 8mm Rondelles A Grade Gemstone for making quality jewelry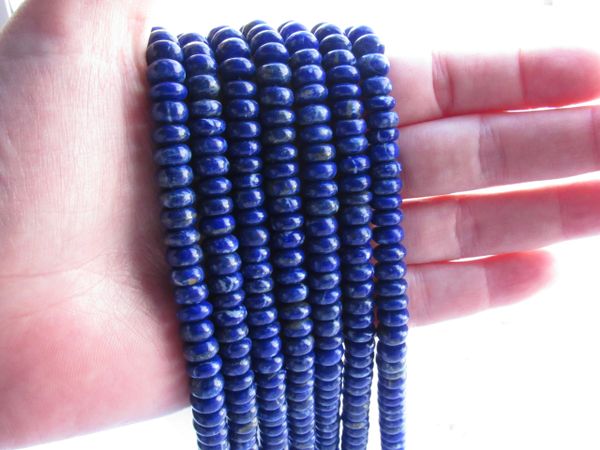 Bead Supplies Natural LAPIS Lazuli BEADS 8mm Rondelles A Grade Gemstone for making quality jewelry
These beads are quality A Grade Lapis Lazuli gemstone.  Each measures 8mm rondelle with a 1mm hole.  They are natural blue gemstone with inclusions of golden Pyrite and Calcite.  They are not dyed.  
A 15.5 inch strand consists of approximately 96 beads.  
Includes one strand.
More beads:         https://beadsandpendants.com/products/jewelry-making-supplies-natural-lapis-lazuli-beads-12mm-coin-bead-supply
Also if there is anything you had in mind and dont see it, please let me know. If we have it, I am happy to put it together for you.
View all beads and pendants        https://beadsandpendants.com/