Bead Supplies - Sea Glass Pendant 3 pc Sets for making jewelry Bold Colors Diamond shape pendants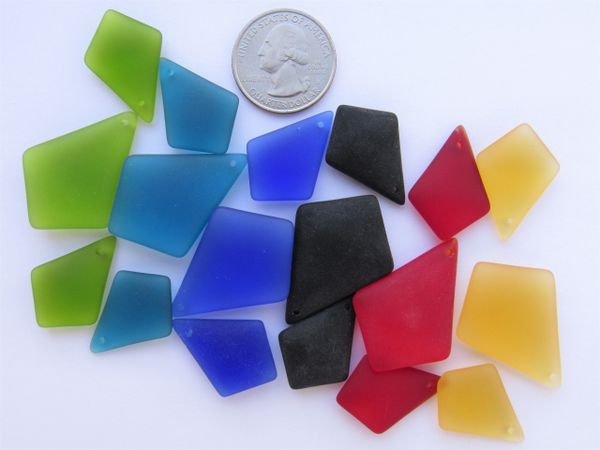 Bead Supplies - Sea Glass Pendant 3 pc Sets for making jewelry Bold Colors Diamond shape pendants
The assorted pendants include the following colors:           Olive green, Teal blue, Royal Blue, Opaque Black, Cherry Red, Desert Gold Yellow
These sea glass pendants are in 3 pc sets.  Each set consists of one 36x26mm and one smaller pair of 28x20mm pendants. 
Includes 6 sets or 18 pendants.
They are made with recycled glass and put through a man-made process that simulates the effect of many years of erosion by Mother Nature and the Sea.
View all beads and pendants:     https://beadsandpendants.com