Bead Supply PHOSPHOSIDERITE BEADS 18x13mm Oval Natural Opaque Purple for making unique jewelry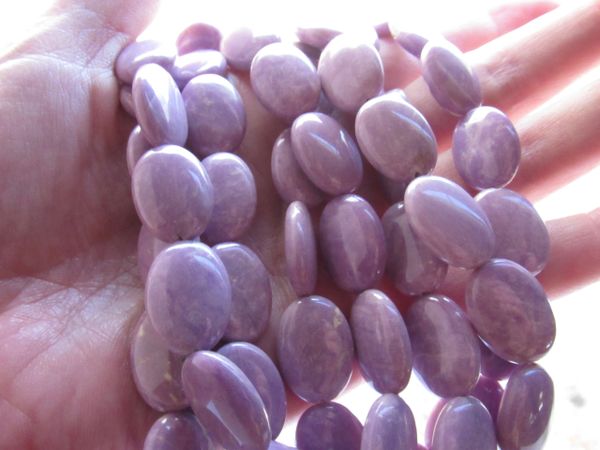 Bead Supply PHOSPHOSIDERITE BEADS 18x13mm Oval Natural Opaque Purple for making unique jewelry
These beads are genuine Phosphosiderite gemstone.  Each bead measures 18x13mm and is 6mm thick.  These are natural orchid color and are not dyed.  A 14" strand consists of 20 beads. 
Available in 1/2 or full strand length.
The meaning of this stones name is related to its mineral makeup, as it contains both phosphorous, phospho, and iron, siderite.
Also if there is anything you had in mind and dont see it, please let me know. If I have it, I am happy to put it together for you.
View all beads and pendants:     https://beadsandpendants.com/