Bead Supplies - Blue Sponge CORAL BEADS 8mm rondelle beads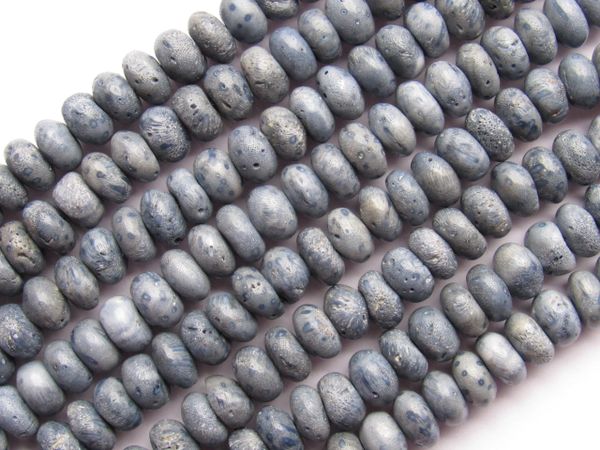 Bead Supplies - Blue Sponge CORAL BEADS 8mm rondelle beads
These are Genuine Blue Sponge Coral beads.  Each bead measures 8x5mm and has a 1mm hole.  A 16 inch strand consists of approximately 88 beads.  They are natural blue with patterning. 
Blue Coral grows in the Indo-Pacific region and is getting increasingly harder to find.  These are recently made beads within the past few years.  You will find them quite pretty in color with denser and less visible pores.
Includes one strand.

Also if there is anything you had in mind and dont see it, please let me know. If I have it, I am happy to put it together for you.