bulk Sea Glass Light Sapphire Blue 25mm Disk PENDANTS Round flat large 3mm hole Top Drilled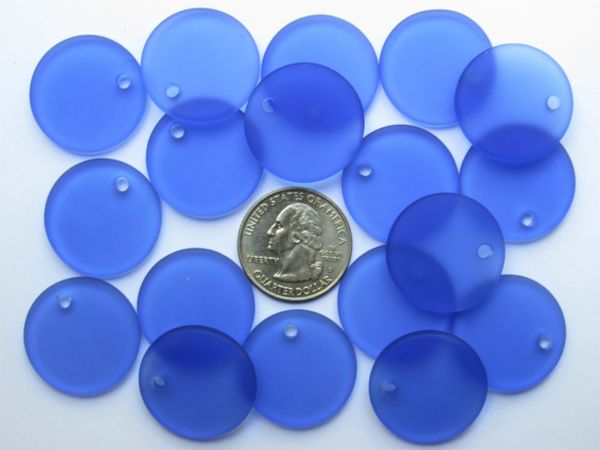 bulk Sea Glass Light Sapphire Blue 25mm Disk PENDANTS Round flat large 3mm hole Top Drilled
These cultured sea glass pendants are Light Sapphire blue.
Each flat round pendant measures 25mm and is top drilled with a large 3mm size hole.  
Available 50 or 100 pendants.
They are made with recycled glass and put through a man-made process that simulates the effect of many years of erosion by Mother Nature and the Sea.