Cultured Sea Glass BEADS 22-24mm Assorted OPAQUE colors flat free form frosted Hanks bulk bead supply for making jewelry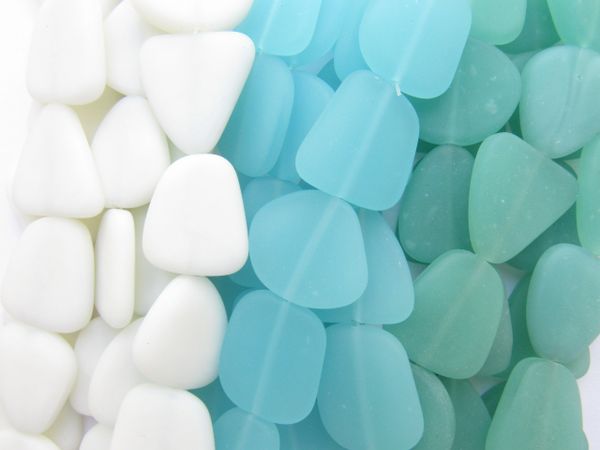 Cultured Sea Glass BEADS 22-24mm Assorted OPAQUE colors flat free form frosted Hanks bulk bead supply for making jewelry
These cultured sea glass beads include the following colors:      Opaque White, Opaque Pale Seafoam, Opaque Seafoam Green

Each flat free form shape bead measures 22-24mm and has a 1mm hole.  A 4 inch strand consists of five beads.  
Available 3, 6, 9, 12 and 3 - 5 strand hank of each color or 15 strands.
They are made with recycled glass and put through a man-made process that simulates the effect of many years of erosion by Mother Nature and the Sea.