Cultured Sea Glass BEADS 22-24mm roygbiv 5 pc ea Flat Free form making beach glass jewelry supply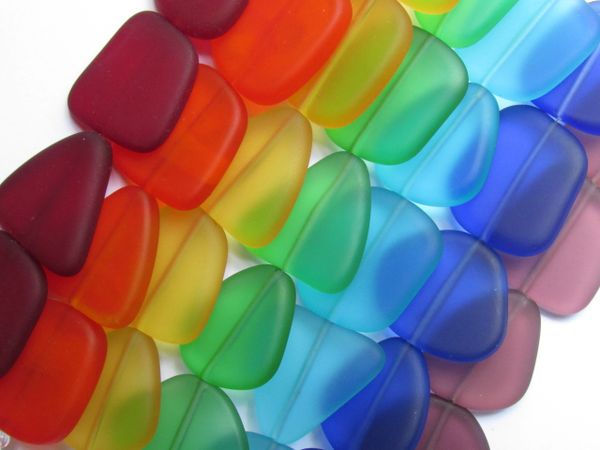 Cultured Sea Glass BEADS 22-24mm roygbiv 5 pc ea Flat Free form making beach glass jewelry supply
These assorted cultured sea glass beads includes one strand of the following colors: 
Deep Red, Tangerine Orange, Desert Gold, Medium Green, Pacific Blue, Royal Blue, Medium Amethyst
Each flat freeform bead measures approximately 1 inch, size varies slightly.  A 4 inch strand consists of five beads. 
Includes 7 strands.
 
They are made with recycled glass and put through a man-made process that simulates the effect of many years of erosion by Mother Nature and the Sea.