Cultured Sea Glass BEADS appr 14mm free form stacking BOLD ASSORTED large 3mm hole bead supply for making beachy jewelry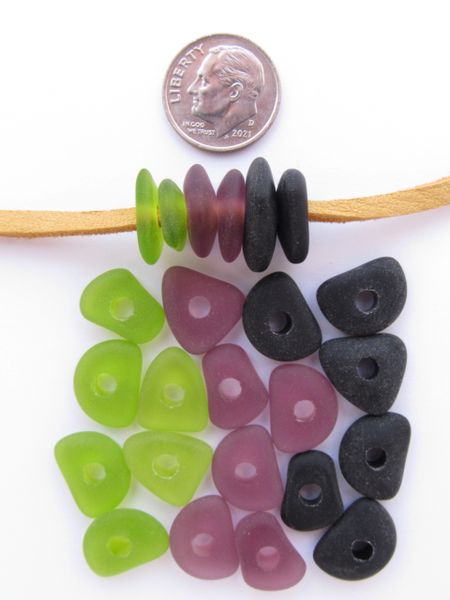 Cultured Sea Glass BEADS appr 14mm free form stacking BOLD ASSORTED large 3mm hole bead supply for making beachy jewelry
These  cultured sea glass beads includes the following colors:    Olive Green, Medium Amethyst and Opaque Black

Each bead measures approximately 14x10mm .  These are flat freeform nugget or pebble shape, center drilled with a large 3mm size hole and approximately 4mm thick. They are transparent and frosted or matte finish glass.

 Available in 12, 18 or 24 beads.
They are made with recycled glass and put through a man-made process that simulates the effect of many years of erosion by Mother Nature and the Sea.