Cultured Sea Glass PENDANTS 2 hole Freeform Connector 1" Assorted Lighter BLUE drilled with 2 holes bead supply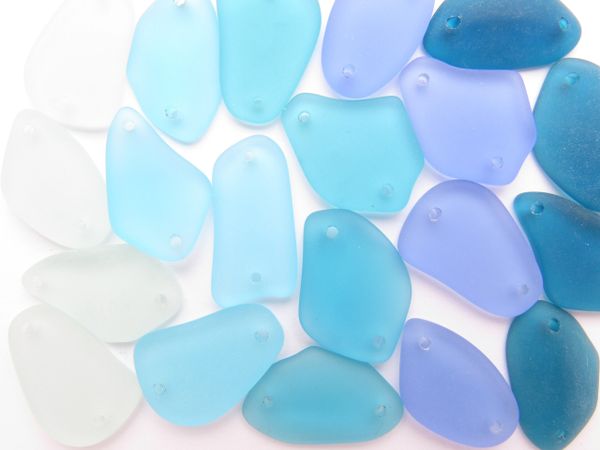 Cultured Sea Glass PENDANTS 2 hole Freeform Connector 1" Assorted Lighter BLUE drilled with 2 holes bead supply
These assorted cultured sea glass pendants includes the following colors:          Light Aqua, Turquoise Bay, Pacific Blue, Light Sapphire, Teal

Each flat free form pendant measures approximately 1 inch, size varies slightly.   These have 2 1mm holes, one at each end.  
Available 20, 40 or 60 pendants. 
They are made with recycled glass and put through a man-made process that simulates the effect of many years of erosion by Mother Nature and the Sea.