Cultured Sea Glass PENDANTS 24x12mm fancy teardrop assorted BLUE Top Drilled flat back right & left pendant bead supply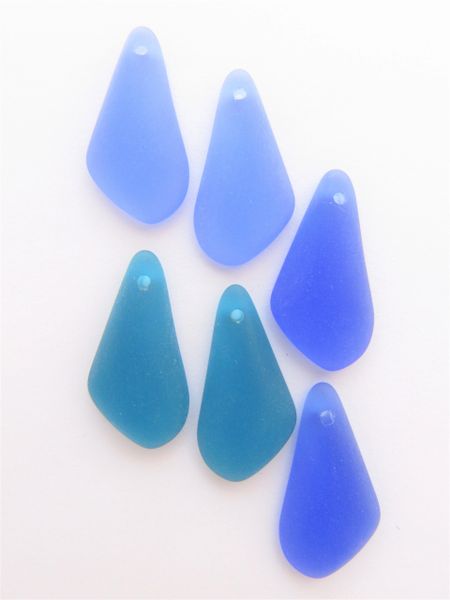 Cultured Sea Glass PENDANTS 24x12mm fancy teardrop assorted BLUE Top Drilled flat back right & left pendant bead supply
These cultured sea glass pendants includes the following colors:  Light Sapphire, Teal and Royal Blue
 
Each freeform frosted fancy teardrop shape pendants measures approximately 24x12mm and are top drilled with a 1.5mm hole.  They have a flat back and a right and a left side.
Includes 3 pair or 6 pendants.
They are made with recycled glass and put through a man-made process that simulates the effect of many years of erosion by Mother Nature and the Sea.
More pendants:             https://beadsandpendants.com/products/bead-supplies-cultured-sea-glass-pendants-flat-back-25x17mm-5-pr-assorted-great-for-making-earrings