Cultured SEA GLASS PENDANTS 25x17mm assorted pairs blue green purple for making jewelry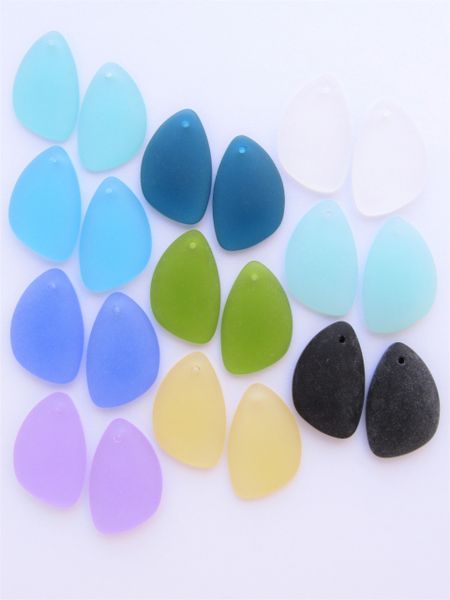 Cultured SEA GLASS PENDANTS 25x17mm assorted pairs blue green purple for making jewelry
These assorted cultured sea glass pendants are available in the following colors:   Light Aqua, Pacific Blue, Light Sapphire, Periwinkle light purple, Teal, Olive green, Desert Gold yellow, Crystal Clear, Opaque Pale Seafoam, Opaque Seafoam Green and Opaque Black
Each measures 25x17mm and is top drilled.  These have a flat back and a right and left.
Includes 10 pairs or 20 pendants.
They are made with recycled glass and put through a man-made process that simulates the effect of many years of erosion by Mother Nature and the Sea.
More beads:      https://beadsandpendants.com/products/making-sea-glass-jewelry-pendants-25x17mm-assorted-blue-green-top-drilled-right-left-pairs-making-sea-glass-earrings
Also if there is anything you had in mind and dont see it, please let me know. If we have it, I am happy to put it together for you.
View all beads and pendants:          Bead and Jewelry Supplies for Designers and Jewelry Makers (beadsandpendants.com)