Cultured Sea Glass PENDANTS 32x12mm Light SEAFOAM pairs bead supplies Great for making earrings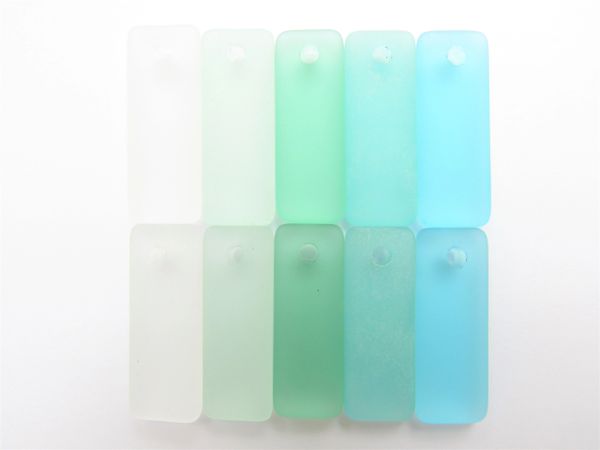 Cultured Sea Glass PENDANTS 32x12mm Light SEAFOAM pairs bead supplies Great for making earrings
These assorted cultured sea glass assorted pendants includes the following colors:  Autumn Green, Cnanl Turquoise Bay

These are puffed rectangle.   Each measures 32x12mm and is top drilled with a 3mm hole.  They are transparent and frosted or matte finish glass.
Includes 5 pair or 10 pendants.
They are made with recycled glass and put through a man-made process that simulates the effect of many years of erosion by Mother Nature and the Sea.
More pendants:          https://beadsandpendants.com/products/sea-glass-pendants-32x12mm-puffed-rectangle-aqua-blue-green-purple-assorted-12-pair-top-drilled-large-hole 

Also if there is anything you had in mind and dont see it, please let me know. If we have it, I am happy to put it together for you.
View all beads and pendants:         https://beadsandpendants.com/