Cultured Sea Glass PENDANTS 38x8mm Rectangle ASSORTED pairs 8 pc Great for making earrings bead supply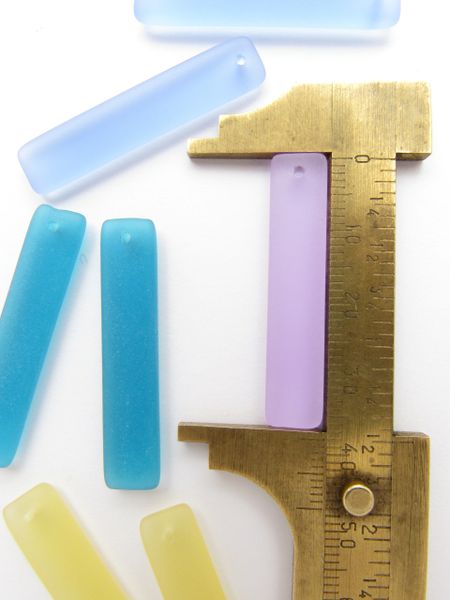 Cultured Sea Glass PENDANTS 38x8mm Rectangle ASSORTED pairs 8 pc Great for making earrings bead supply
These assorted cultured sea glass pendants includes one pair of each color:         Light Sapphire, Teal blue, Periwinkle light purple and Lemon yellow

Each elongated puffed rectangle shape measures 38x8mm and is top drilled with a 1mm hole.
These are transparent and frosted or matte finish glass.
  Great for making earrings.
Includes 4 pair or 6 pendants.
 
They are made with recycled glass and put through a man-made process that simulates the effect of many years of erosion by Mother Nature and the Sea.
More pendants:               https://beadsandpendants.com/products/12-pc-cultured-sea-glass-pendants-elongated-38x8mm-blues-frosted-drilled-cylinder-bead-supply-for-making-jewelry