Cultured Sea Glass PENDANTS Light Sapphire BLUE free form flat 15mm Top Drilled beach jewelry supply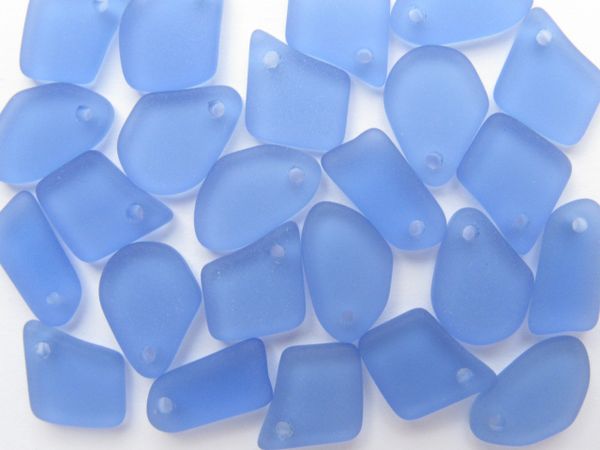 Cultured Sea Glass PENDANTS Light Sapphire BLUE free form flat 15mm Top Drilled beach jewelry supply
These sea glass pendants are Light Sapphire aka cornflower blue.  Each flat free form pendant measures 1/2" to 5/8" or 13 to 15mm, and are top drilled with a 1mm hole. 
Available 6, 12, 18 or 24 pendants.
They are made with recycled glass and put through a man-made process that simulates the effect of many years of erosion by Mother Nature and the Sea.