Cultured SEA GLASS PENDANTS Teardrop 21x13mm Blue Aqua Cobalt Assorted BLUES 5 Pairs top drilled bead supply great for making earrings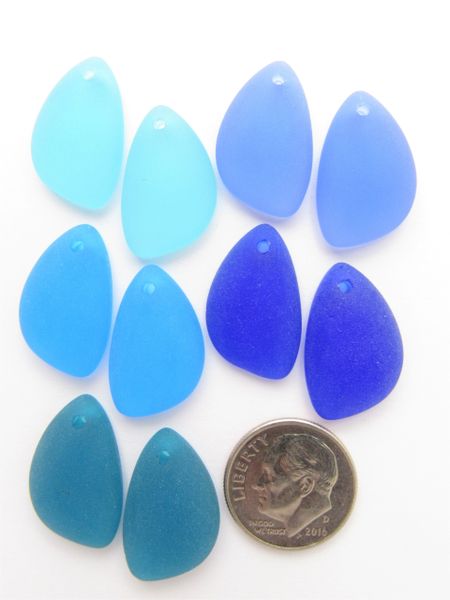 Cultured SEA GLASS PENDANTS Teardrop 21x13mm Blue Aqua Cobalt Assorted BLUES 5 Pairs top drilled bead supply great for making earrings
This assortment of sea glass pendants includes one pair of each color:    Turquoise Bay light aqua blue, Pacific Blue, Light Sapphire, Teal and Royal blue.  
Each measures 21x13mm and is top drilled with 1mm size hole.  These have a right and left side with flat backs.  
Includes 5 pair or 10 pendants. 
They are made with recycled glass and put through a man-made process that simulates the effect of many years of erosion by Mother Nature and the Sea.