CZECH Glass BEADS Window Table Cuts Rectangle 12mm Assorted 6 Strands Opaque 24 pc ea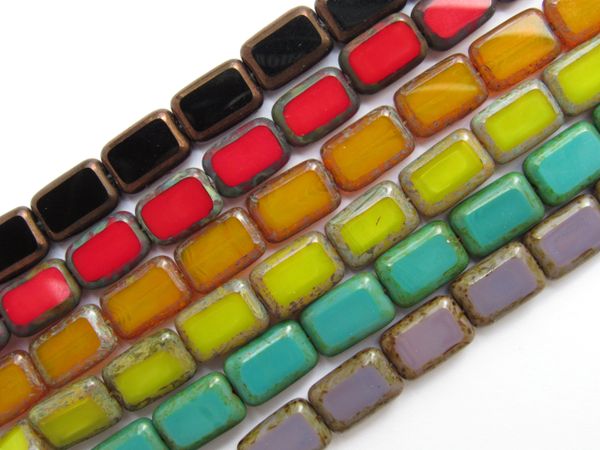 CZECH Glass BEADS Window Table Cuts Rectangle 12mm Assorted 6 Strands Opaque 24 pc ea
These are genuine Czech made Table Cut beads, also known as Window beads.  These assorted strands includes one strand of each color:   
Patina Black Picasso, Opaque Red, Chartruese Picasso, Turquoise Picasso, Milky Yellow Picasso, Opaque Amethyst Picasso
Each measures 12x8mm rectangle and consists of 24 beads. 
Includes 6 strands.
Also if there is anything you had in mind and dont see it, please let me know. If we have it, I am happy to put it together for you.
View all beads and pendants:  https://beadsandpendants.com/