CzechMates Tile BEADS 50 pc Oxidized Bronze Clay Spuare 2 Hole Pressed Glass Double-Hole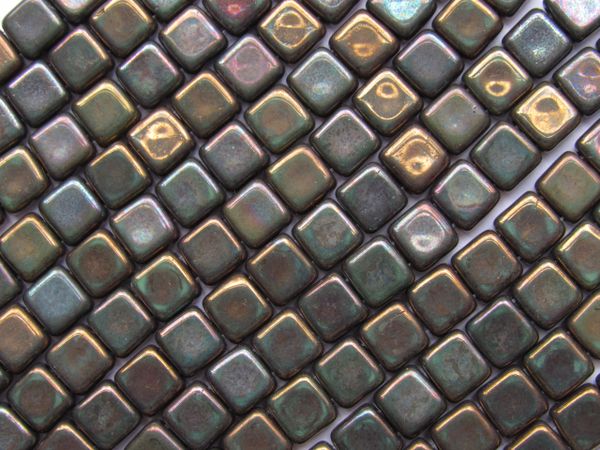 CzechMates Tile BEADS 50 pc Oxidized Bronze Clay Spuare 2 Hole Pressed Glass Double-Hole
These 2-hole CzechMates tile beads are Oxidized Bronze Clay.  They are are pleasure to work with.  Each strand includes 50 beads.  The beads are 6mm square and 3mm thick.
Add new dimension to your custom designs and awesome colors for your patterns.
Have a look at more beads for your own creations.