Frosted Glass BEADS 38x9mm Rounded Teardrop Assorted colors Making sea glass Jewelry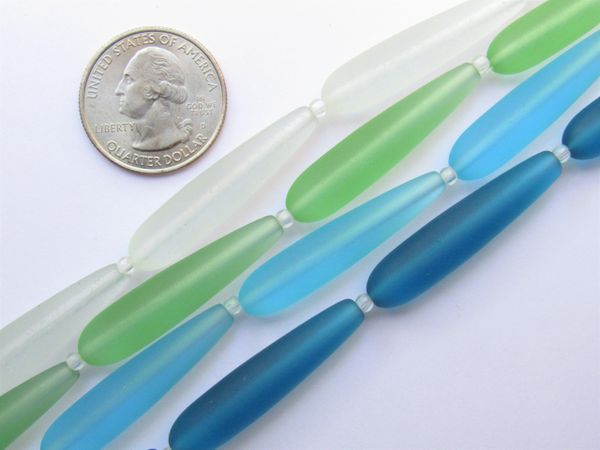 Frosted Glass BEADS 38x9mm Rounded Teardrop Assorted colors Making sea glass Jewelry
These assorted cultured sea glass beads includes one strand of each color:   
Purple/Pink  -   Blossom Pink, Periwinkle light purple, Light Sapphire, Pacific Blue
Blue/Green  -   Light Aqua, Peridot light green, Turquoise Bay, Teal
Gray/White  -   Opaque White, Smokey Quartz, Crystal Clear, Moonstone Opal

 Each elongated rounded teardrop bead measures 38x9mm and is length drilled. 
An 8 inch strand consists of 5 beads.
Includes 4 strands.
They are made with recycled glass and put through a man-made process that simulates the effect of many years of erosion by Mother Nature and the Sea.