Genuine Lapis BEADS Square 12mm 15.5" Strand lapis lazuli natural blue gemstone making jewelry supply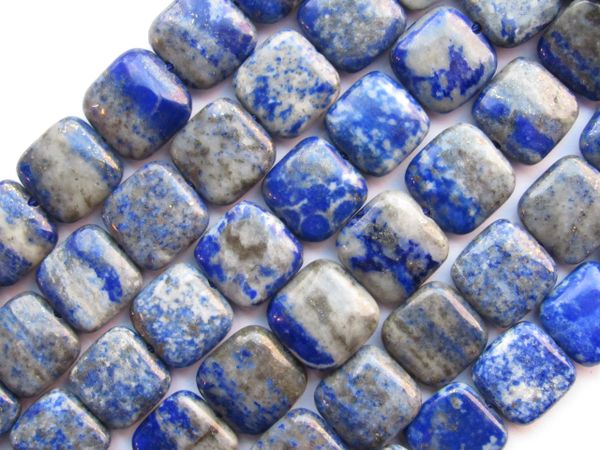 Genuine Lapis BEADS Square 12mm 15.5" Strand lapis lazuli natural blue gemstone making jewelry supply
These beads are Genuine Lapis Lazuli gemstone.  They are natural gemstone with celedon or inclusions of golden Pyrite and some Quartz.  They are not dyed.   These are likely AB or lesser grade.  They are unique and quality crafted and polished.
Each square 12mm is length drilled with a 1mm hole.  Each 16 strand consists of approximately 32 beads.
Includes one strand.