Glass Chevrons Rosetta Star BEADS 8x6mm Handmade Red White strand bead supply for making jewelry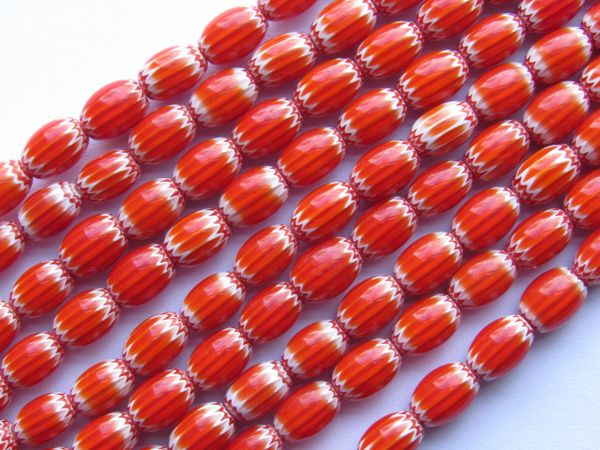 Glass Chevrons Rosetta Star BEADS 8x6mm Handmade Red White strand bead supply for making jewelry
These are Genuine Glass Chevron beads, also known as Rosetta Star beads.   Each measure 8x6mm and are red layered with white.  These beads are quality crafted and handmade in China within the last 10 years.  Each measures 8x6mm round oval or barrel shape.
A 14.5 inch strand consists of approximately 42 beads.
Includes one strand.
Chevron beads are drawn from glass canes.  They are made using specialty star shape molds to create layers in the glass.
More beads:    https://beadsandpendants.com/products/handmade-chevron-glass-beads-8mm-rosetta-star-blue-with-white-red-barrel-14-strand-44-pc-making-jewelry-supply