Graduating PENDANTS Light Amethyst Beads 20-10 x 14-8mm Faceted 229 ct making jewelry bead supply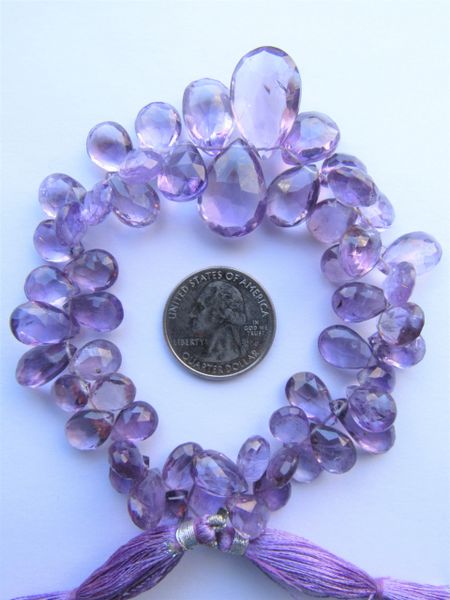 Graduating PENDANTS Light Amethyst Beads 20-10 x 14-8mm Faceted 229 ct making jewelry bead supply
These beads are genuine Amethyst gemstone.  These are attractive light purple, thought to show its truest color in natural light near sunrise or sunset when the light is soft and warm.
Each faceted pendant graduated in size from 20x14mm to 10x8mm and are 8 to 5mm thick and is top drilled from the side.  A 9 inch strand consists of 56 beads.
Includes one strand.