Handmade Cultured Sea Glass EARRINGS Sterling Silver light purple blue ear wires handmade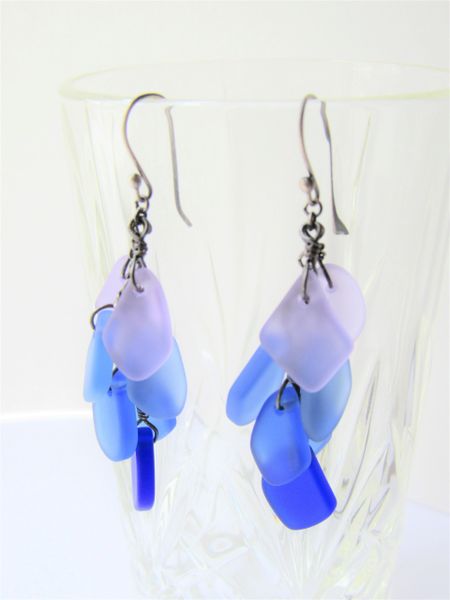 Handmade Cultured Sea Glass EARRINGS Sterling Silver light purple blue ear wires handmade
These earrings are handmade with small freeform pendants.  The colors graduate from light purple to cornflower blue and cobalt.  All components are Sterling Silver, wire, chain and earwires.  These are antiqued and lightly brushed finish.
Each earring measures 2 1/2 inches, including ear wire. 
The pendants are made with recycled glass and put through a man-made process that simulates the effect of many years of erosion by Mother Nature and the Sea.
More earrings:         https://beadsandpendants.com/products/sea-glass-earrings-sterling-silver-u-pick-clear-blue-green-opaque-dangle-ear-wires-freeform-sea-glass-jewelry
Also if there is anything you had in mind and dont see it, please let me know. If we have it, I am happy to put it together for you.
View handmade jewelry:      Handmade Jewelry | Bead and Jewelry Supplies for Designers and Jewelry Makers (beadsandpendants.com)