Handmade EARRINGS 3 3/8" Elegant Dangle ear wires Sterling Silver cultured sea glass cascading graded color aqua blue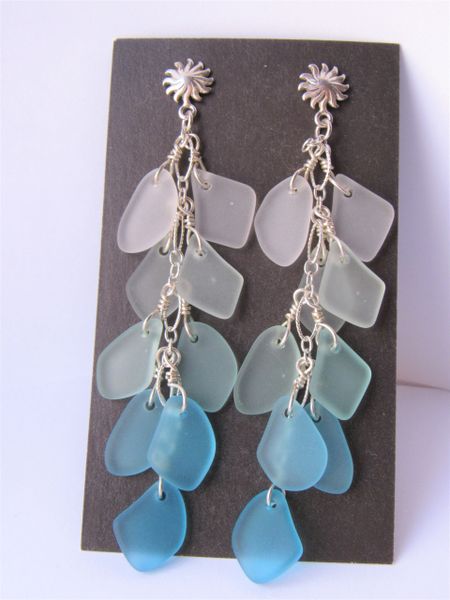 Handmade EARRINGS 3 3/8" Elegant Dangle ear wires Sterling Silver cultured sea glass cascading graded color aqua blue
These cultured sea glass earrings are made with graded blending frosted transparent clear to light aqua blue colors. 
Each handmade earrings is 3 3/8 inch in length.  All Sterling Silver wire, chain, post and ear nut.  They have a sun or burst like design with large comfortable ear nut.
These are certain to receive compliments!