Handmade EARRINGS Sterling Silver WAMPUM Purple Shell SPINEY Oyster Orange Natural Earwires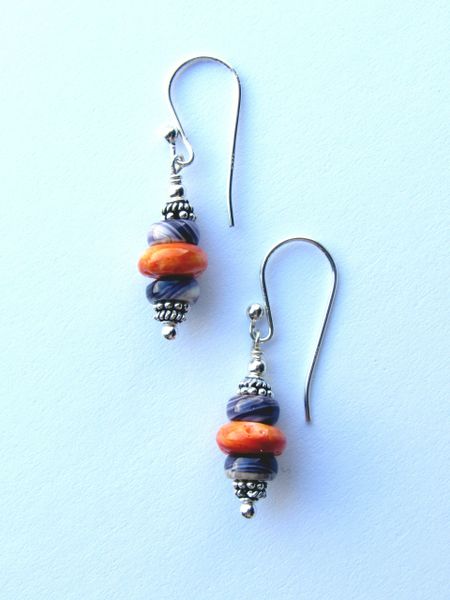 Handmade EARRINGS Sterling Silver WAMPUM Purple Shell SPINEY Oyster Orange Natural Earwires
These handmade earrings are made with Genuine Natural Quahog and Spiney Oyster shell. 
The origin of the wampum or Quahog shell is the United States, USA.  They are strong purple with predominant growth rings that make them so stunning.
The brilliant orange Spiney Oyster is harvested by hand from Sea of Cortez Baja Peninsula.
Each earring measures 1 3/8 inches, including earwire.   Made with all Sterling Silver components.