Jewelry making Supplies Cultured Sea Glass Pendants 18mm Coin Concave Top Drilled frosted beads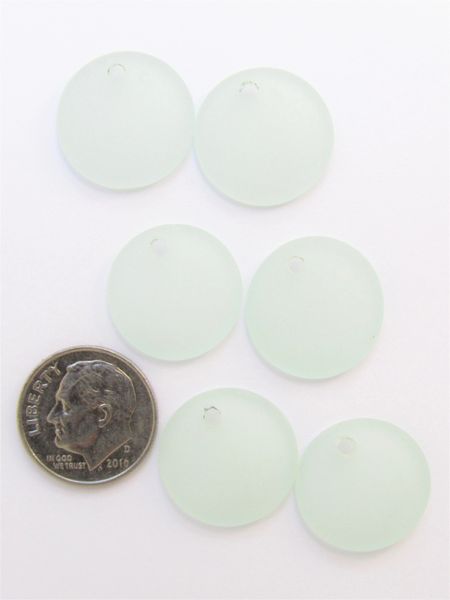 Jewelry making Supplies Cultured Sea Glass Pendants 18mm Coin Concave Top Drilled frosted beads
These cultured sea glass pendants are available in the following colors:
Light Aqua, Turquoise Bay, Pacific Blue, Light Sapphire, Teal, Periwinkle light purple and Blossom Pink
Each measures 18mm and is concave coin shape and top drilled with a 2mm size hole.  
Includes 6 pendants. 
They are made with recycled glass and put through a man-made process that simulates the effect of many years of erosion by Mother Nature and the Sea.
More colors: https://beadsandpendants.com/products/sea-glass-pendants-18mm-coin-u-pick-purple-green-blue-6-pc-small-concave-round-disk-top-drilled
View all beads and pendants:       https://beadsandpendants.com/