Bead Supply Cultured Sea Glass BEADS Pendants 18mm Coin assorted Green Opaque 6 pc Small Concave Top Drilled pendant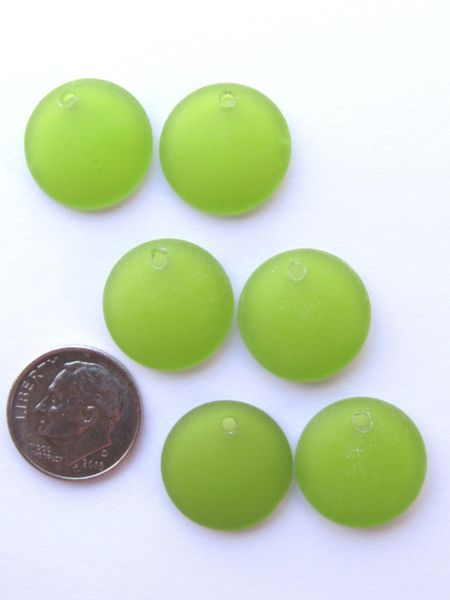 Bead Supply Cultured Sea Glass BEADS Pendants 18mm Coin assorted Green Opaque 6 pc Small Concave Top Drilled pendant
These sea glass pendants are available in the following colors:
Olive, Shamrock, Medium Amethyst, Desert Gold, Cherry Red, Opaque Seafoam Green and Opaque Black
Each measures 18mm and is concave coin shape and top drilled with a 2mm size hole.  Includes 6 pendants.
They are made with recycled glass and put through a man-made process that simulates the effect of many years of erosion by Mother Nature and the Sea.