Jewelry making Supplies Cultured Sea Glass Ring PENDANTS free form frosted Rings Assorted Blue Green 9 pc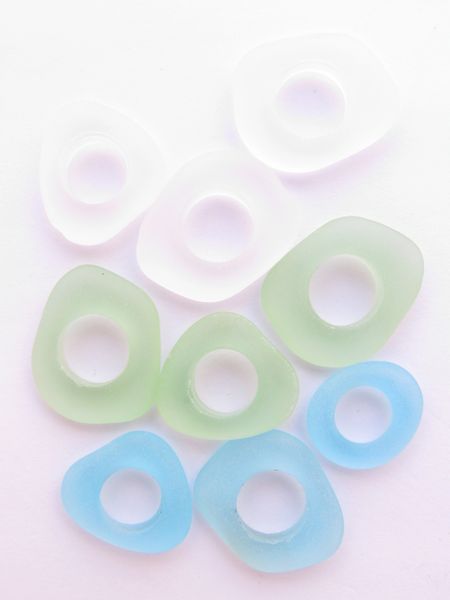 Jewelry making Supplies Cultured Sea Glass Ring PENDANTS free form frosted Rings Assorted Blue Green 9 pc
These assorted cultured sea glass pendants includes one set of each color:    
Light Aqua, Peridot light green and Turquoise Bay aqua blue
A three piece set consists of one larger size 28mm - 21mm  and two smaller size 18mm - 23mm.  Each is approximately 5mm thick.  They are transparent, frosted or matte finish glass.
Includes 3 sets or 9 pendants.
They are made with recycled glass and put through a man-made process that simulates the effect of many years of erosion by Mother Nature and the Sea.