Jewelry making Supplies - Sodalite PENDANTS Teardrop top drilled 35x25mm Square corner drilled natural blue Gemstone Beads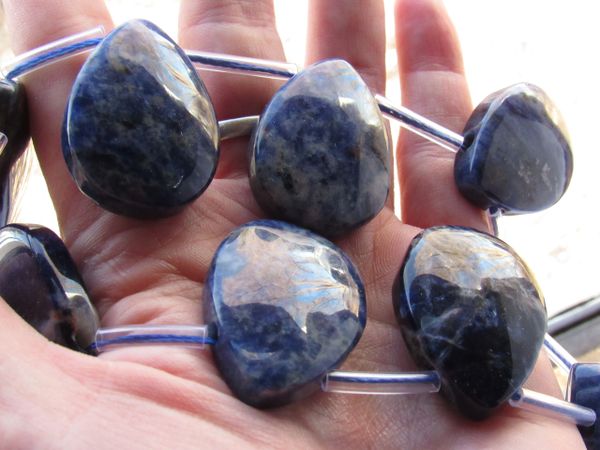 Jewelry making Supplies - Sodalite PENDANTS Teardrop top drilled 35x25mm Square corner drilled natural blue Gemstone Beads
These pendants are Genuine Sodalite gemstone.  They are natural blue with inclusions.  Each pendant measures 35x25mm, approximately 10mm thick and has a large 3mm size hole.
Includes one strand or 11 pendants, as seen in the photos.

Also if there is anything you had in mind and dont see it, please let me know. If I have it, I am happy to put it together for you.
Visit all beads and pendants:     https://beadsandpendants.com/