Jewelry Supplies Cultured Sea Glass BEADS Sand Dollar PENDANTS 21x19mm assorted for making jewelry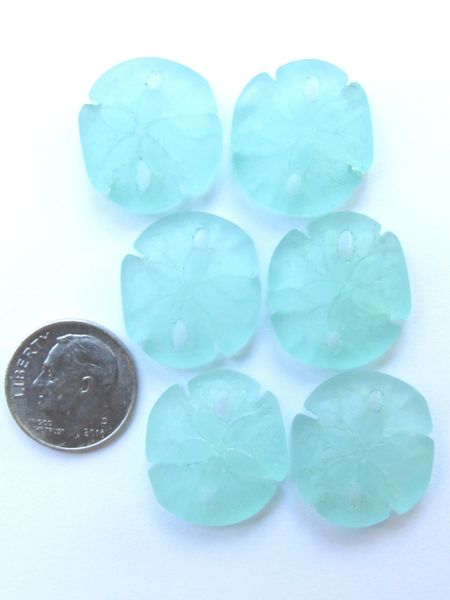 Jewelry Supplies Cultured Sea Glass BEADS Sand Dollar PENDANTS 21x19mm assorted for making jewelry
These cultured sea glass pendants are available in the following colors:       Autumn Green, Olive, Shamrock, Opaque Seafoam Green, Lemon Yellow, Periwinkle, Blossom Pink and Medium Amethyst.
Each small sand dollar pendant measures 21x19mm.  These have 2 holes and can be used as connector links.  They are frosted or matte finish glass.
Available 6 or 12 pendants.
They are made with recycled glass and put through a man-made process that simulates the effect of many years of erosion by Mother Nature and the Sea.