Jewelry Supply Bead Supplies - Genuine KESHI PEARLS 8-12mm nugget Prussian Blue for making jewelry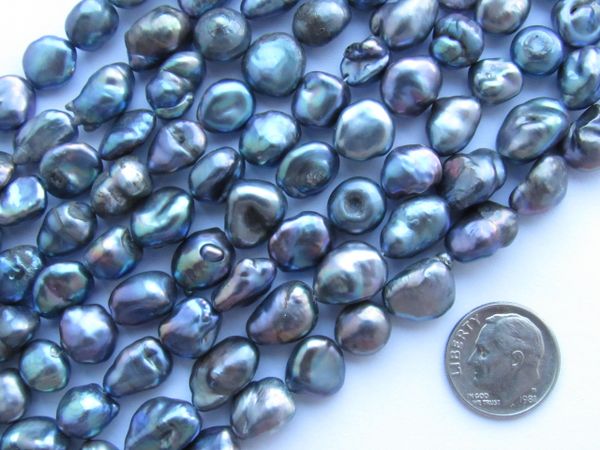 Jewelry Supply Bead Supplies - Genuine KESHI PEARLS 8-12mm nugget Prussian Blue for making jewelry
These beads are Genuine Keshi Pearls.  Each freeform or nugget shape pearl measures approximately 8-12mm by 8-10mm and has a .8mm hole.  They are the color Prussian Blue.  A 15 inch strand consists of approximately 34 beads.
Includes one strand.
Still, keshi pearls remain popular as they are made of solid nacre and therefore usually have quite a bright luster. Their variable shapes are frequently considered quite desirable to jewelers who wish to design something unique and innovative.
More pearls:
https://beadsandpendants.com/products/genuine-keshi-pearls-flat-round-14-16mm-coin-beads-floral-white-d025842b-1c87-4d21-8fb4-2ef6133cfe05

Also if there is anything you had in mind and dont see it, please let me know. If I have it, I am happy to put it together for you.
View all beads and pendants:           https://beadsandpendants.com/