Mother of PEARL BEADS Natural White MOP Shell 12-14x 12-14mm nugget free form bead supply for making jewelry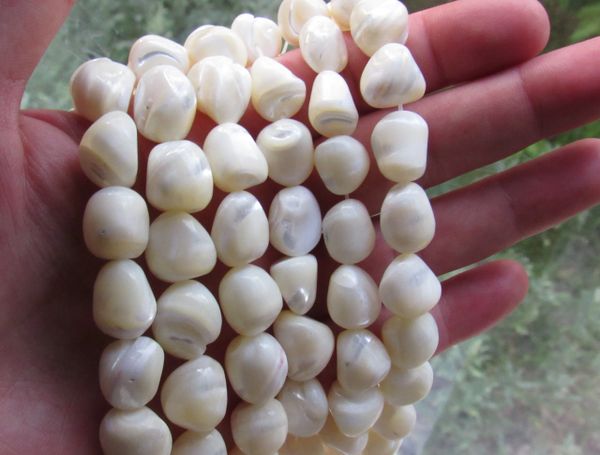 Mother of PEARL BEADS Natural White MOP Shell 12-14x 12-14mm nugget free form bead supply for making jewelry
These beads are Genuine Mother of Pearl and are natural white  shell with iridescent luster.  These are one piece of shell.  Some have kinda a flat side to them.  I imagine them have been made from the 'fat' part of the shell and the flat side may be the outer side of the shell.
Each free form nugget shape bead measures approximately 11-14 by 10=15mm and has a .8mm hole.  A 12.5" strand or 25 beads.  
Available 25 or 125 beads.  These may be loose, strung or  partially strung.
More beads:              https://www.etsy.com/listing/608442741/bead-supplies-mother-of-pearl-beads-tube?ga_search_query=mop&ref=shop_items_search_2
Also if there is anything you had in mind and dont see it, please let me know. If we have it, I am happy to put it together for you.