Natural White Shell BEADS 10mm Flat COIN Strands Flat Round Length Drilled for making jewelry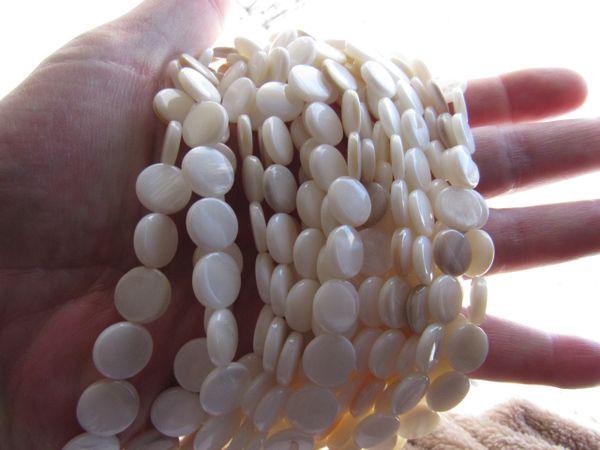 Natural White Shell BEADS 10mm Flat COIN Strands Flat Round Length Drilled for making jewelry
These beads are Natural White Shell. Each measures 10mm coin, are 3mm thick and have a 1mm hole. These are white and undyed. They are natural color and several per strand may look more honey-like in color. This is the 'front and the back' of the shell, so one side will be polished white, the top, and the darker color will be the bottom side of the shell.
A 16 inch strand consists of approximately 38 beads.
Available by the strand, 5 strands or 10 strand hank.
More beads:     https://beadsandpendants.com/products/mother-of-pearl-beads-white-shell-14x10mm-oval-natural-32-pc-strand-polished-drilled
Also if there is anything you had in mind and dont see it, please let me know. If I have it, I am happy to put it together for you.
View all beads and pendants:               
https://beadsandpendants.com/