Orange Spiny Oyster SHELL BEADS 6mm Rondelles lighter orange from Sea of Cortez bead supply for making jewelry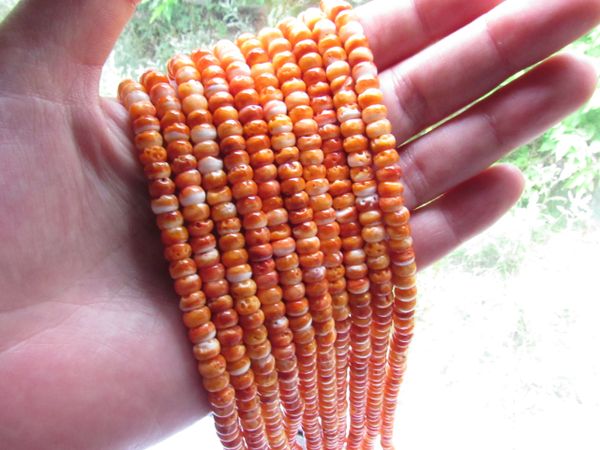 Orange Spiny Oyster SHELL BEADS 6mm Rondelles lighter orange from Sea of Cortez bead supply for making jewelry
These are Genuine Orange Spiny Oyster shell beads.  Each bead measures 6mm rondelle.  A 16 inch strand consists of approximately 108 beads.  These are natural brilliant little lighter orange color. 
Spiny Oyster is harvested by hand from Sea of Cortez Baja Peninsula.
Available by the 1/2 strand or 16" strand.
More strands:      https://beadsandpendants.com/products/purple-spiny-oyster-shell-beads-6mm-rondelles-from-sea-of-cortez-bead-supply-for-making-jewelry