PHOSPHOSIDENRITE 6mm Round BEADS Opaque Purple 15.5" Strand pc Quality Grade Gemstone making jewelry unique bead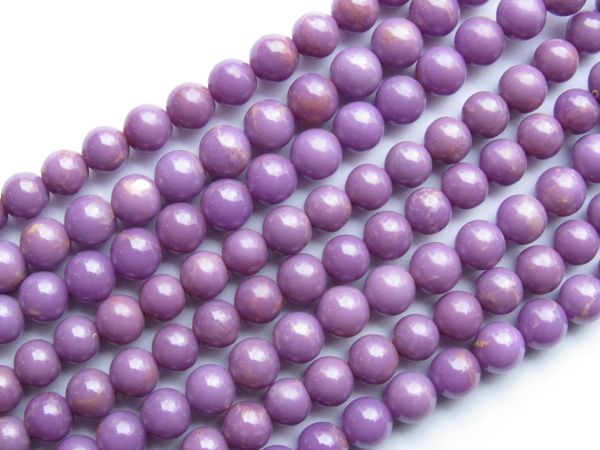 PHOSPHOSIDENRITE 6mm Round BEADS Opaque Purple 15.5" Strand pc Quality Grade Gemstone making jewelry unique bead
These beads are Genuine Phosphosiderite gemstone.  These are natural opaque purple and are a little deeper orchid color than Ive seen, quite nice.  Each measures 6mm round.  A 16 inch strand consists of approximately 66 beads.
Includes one strand.
Also if there is anything you had in mind and dont see it, please let me know. If I have it, I am happy to put it together for you.
View all beads and pendants:     https://beadsandpendants.com