Pink Conch Shell 2 hole CONNECTOR PENDANTS 20-25x17-20mm rondelles Smooth polished bead supply for making jewelry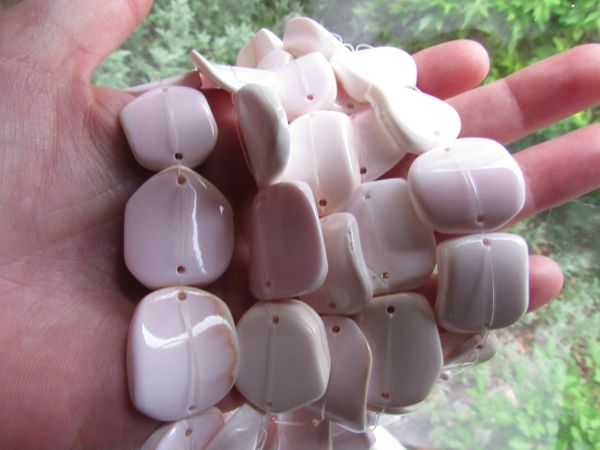 Pink Conch Shell 2 hole CONNECTOR PENDANTS 20-25x17-20mm rondelles Smooth polished bead supply for making jewelry
These are smooth hand polished natural pink conch shell.  Each measures 20-25mm by 17-20mm and is approximately 4mm thick.  They have two .8mm size holes, one at each end.  A 16  inch strand consists of 15 or 16 beads. 
Available by the strand, 5 strands or 10 strands.
Also if there is anything you had in mind and dont see it, please let me know. If I have it, I am happy to put it together for you.