Rainbow Sea Glass BEADS 6mm Round ROYGBIV 7 strands Red Orange Yellow Green Blue Indigo Violet making sea glass jewelry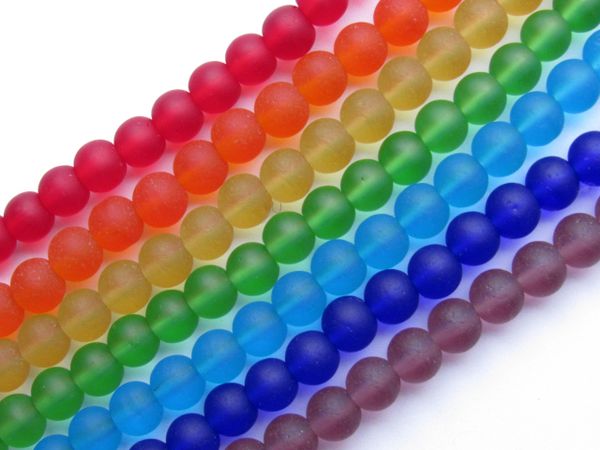 Rainbow Sea Glass BEADS 6mm Round ROYGBIV 7 strands Red Orange Yellow Green Blue Indigo Violet making sea glass jewelry
This assortment of cultured sea glass beads includes one strand of each color:   
Cherry Red, Tangerine Orange, Lemon Yellow, Medium Green, Pacific Blue, Royal Blue and Medium Amethyst
Each bead is approximately 6mm round.  An 8 inch strand consists of 32 beads. 
Includes 7 strands. 
They are made with recycled glass and put through a man-made process that simulates the effect of many years of erosion by Mother Nature and the Sea.