Sea Glass BEADS 15mm Coin Assorted Seafoam Green Light Aqua Blue 6 pc Strands making sea glass jewelry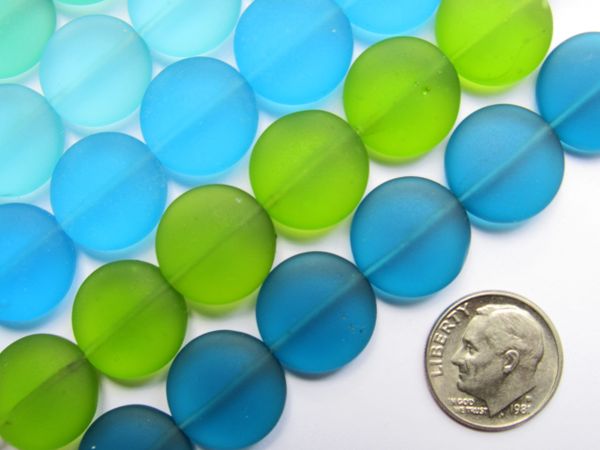 Sea Glass BEADS 15mm Coin Assorted Seafoam Green Light Aqua Blue 6 pc Strands making sea glass jewelry
This assortment of sea glass beads includes one strand of each color:       Light Aqua, Autumn Green, Turquoise Bay, Pacific Blue, Light Sapphire and Olive Green.  
Each bead measures 15mm puffed coin and is length drilled.  A 4 inch strand consists of  6 beads.  Includes 6 strands.
They are made with recycled glass and put through a man-made process that simulates the effect of many years of erosion by Mother Nature and the Sea.