Sea Glass BEADS 15mm Greens Light Olive Shamrock 4 Strands Flat Freeform Transparent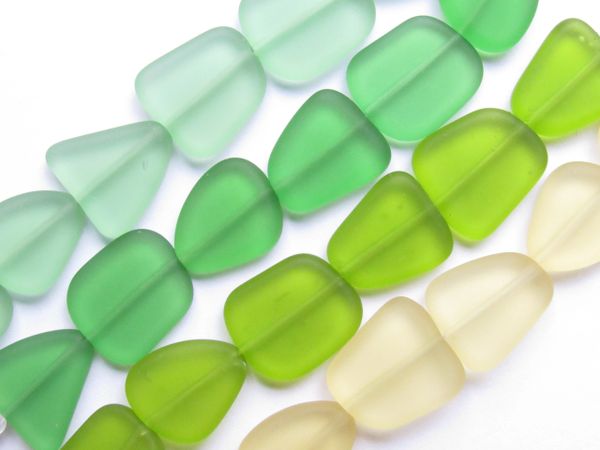 Sea Glass BEADS 15mm Greens Light Olive Shamrock 4 Strands Flat Freeform Transparent
These assorted cultured sea glass beads includes one strand of each color:     Peridot light green, Olive, Medium Green and Lemon Yellow.
Each bead measures 13 - 15mm, or 1/2 to 5/8 inch, size varies slightly.  They are transparent and frosted or matte finish glass.  A strand consists of six beads.  
Includes 4 strands.
They are made with recycled glass and put through a man-made process that simulates the effect of many years of erosion by Mother Nature and the Sea.