Cultured Sea Glass BEADS 6 pc Freeform BEADS 13 - 15mm Aqua Marine Blue Green Purple 6 Strands variety making beach glass jewelry supply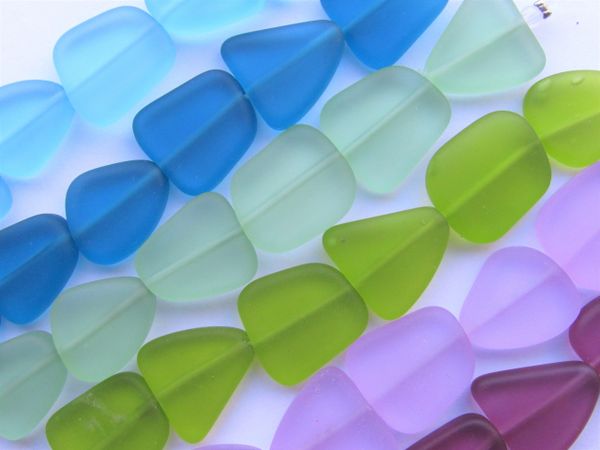 Cultured Sea Glass BEADS 6 pc Freeform BEADS 13 - 15mm Aqua Marine Blue Green Purple 6 Strands variety making beach glass jewelry supply
These assorted sea glass beads includes the following colors:      Turquoise Bay, Teal, Periwinkle light purple, Peridot light green, Olive, and Medium Amethyst. 
Each flat freeform bead measures 13 - 15mm or 1/2 to 5/8", size varies slightly.  Each strand consists of six beads.  Includes 6 strands.
 
They are made with recycled glass and put through a man-made process that simulates the effect of many years of erosion by Mother Nature and the Sea.